Jessica
Retail Assistant
Since November 2015
Jessica was a Space Needle lover in Seattle until her family moved to Elk, Wa., just north of Spokane. She loves spending time hiking or going on brief adventures to see new things, and would love to travel anywhere on her very extensive list of places to see. She is a talented photographer who has a camera of some kind perpetually in-hand to record every beautiful thing she sees, and she hopes to have her own photography business soon. She considers herself a bit of a mutt personality with maybe a little Golden retriever happy-go-lucky goofiness and a little of the Pug's contented sleepiness thrown in for good measure.  She is very goal-oriented and admires people with ambition and motivation for their own lives. Jessica enjoys the Yuppy Puppy and is always challenged with new information and having to multitask and answer so many questions about so many things! Each day is so different and you always have to be on your toes! This "freshly born giraffe" lives by the words: "Stop thinking about doing it and just do it!"
Cailee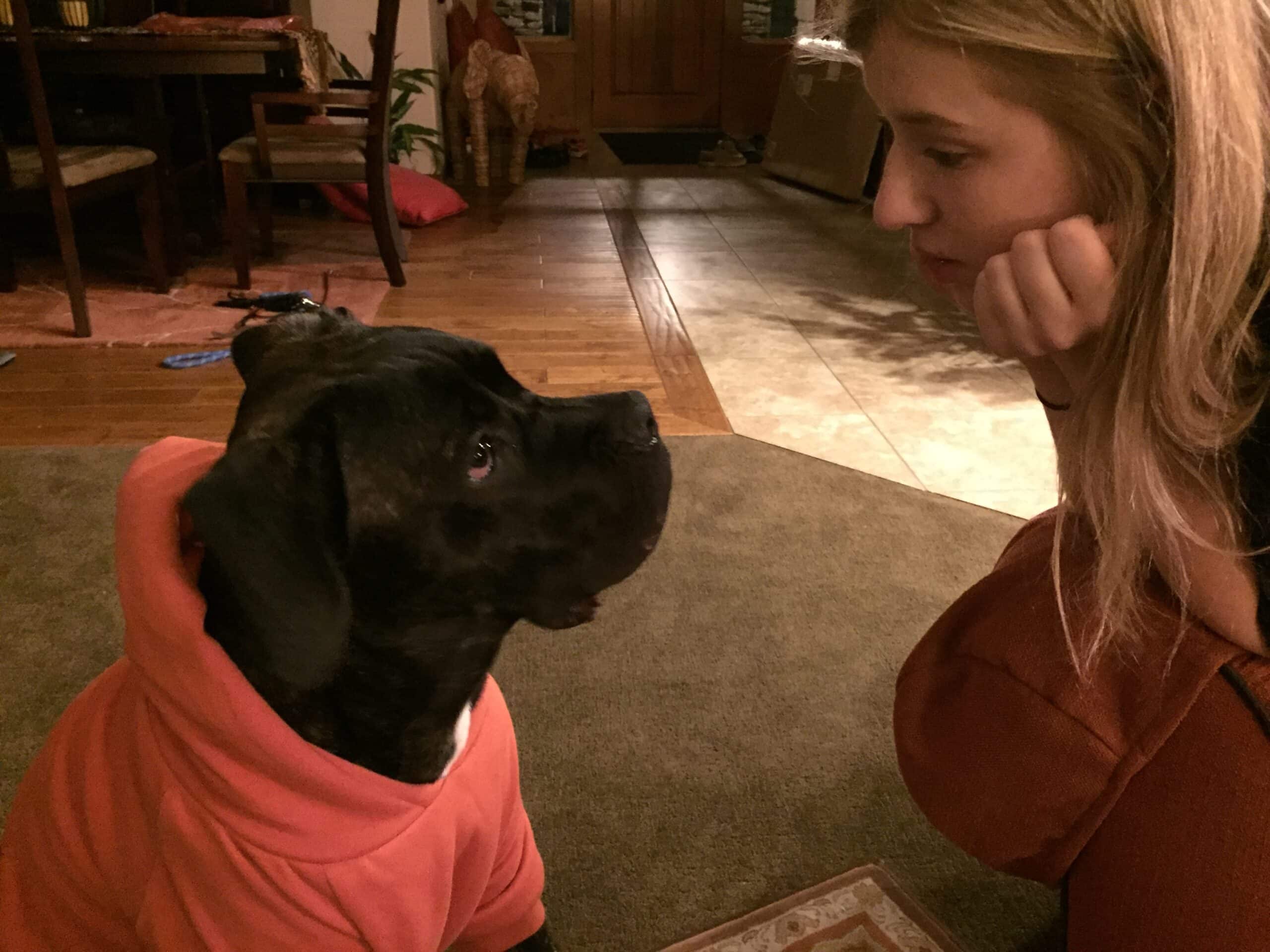 Retail Assistant
Since September 2016
Cailee is just your typical high school student, taking college classes at SCC and working a mere 20 hours a week. She'd work more, but you know the state won't let her since she's under 18! On top of that she's raising her own dog-child Murphy, a 10 month old Cane Corso Mastiff who's dog-mommy didn't have enough energy (or milk) to raise him. Cailee bottle-fed that giant puppy and took on the challenge of not only being his person, but his guider, trainer and protector too! That's a lot of jobs!
Cailee is a fast-learner and a SPONGE for all information pet and/or health-related and is planning to be a doctor when she grows up! A doctor!
Amanda
Retail Assistant
Since October 2016
Amanda is a military brat who's family finally settled their roots north of Spokane in Deer Park. While she spent a lot of her young life travelling, eventually she realized home is where the mom is and settled herself up here, too.
She is only one of two people-moms (you know, the moms with human babies) on staff, but don't hold that against her, we like her anyway.
With a lifetime of customer service experience, and a ridiculously positive attitude, she has been a fantastic addition to the Yuppy Puppy Family and we can't wait to watch her grow, learn and become part of the obnoxious group of front-end people you've come to know and love!
Laura
Retail Assistant
Since September 2016
Much like little Laura Ingalls, our Laura was raised on a farm. Having recently graduated from University of Washington (Go Dawgs?), she has since returned to farm life with her menagerie of pets: Jewel-10 year old heeler mutt. Pumpkin-16 year old cat. Obi-10ish year old Maine Coone mix cat. Twitchie-9ish year old cat. Willow- 1 year old cat. April-22 year old Paint horse. Mystic-15 year old Quarter Horse. Moe-12 year old Thoroughbred. Amber-9 year old Quarter Horse. New unnamed rescue-10 year old Thoroughbred. Also, cows and chickens…
Laura has spent the last 6 months working predominantly in dog day care and is just transitioning into retail where she can challenge her brain and fill it with all kinds of random nutrition information.